Ah I just love getting to peek into the lives of my oh so creative friends! The latest In Her Shoes featured lady is Kristen from Kristen F. Davis Designs. Kristen is a decorative painter that does jaw dropping work on furniture, wall murals and everything in between. Her abstract art pieces are some of my favorites! She is also the spokesperson for My Color paint by Pantone. I'm constantly begging her to come to NY and help me with some projects!
Enjoy a day in her life!
————————————–
Hi everyone! I am Kristen, from Kristen F. Davis Designs, in Atlanta, Georgia.
I wear about 100 different hats as a self-employed decorative painter/blogger, so here is a Monday that I documented for you guys. All my days are different, but this one ended up rounding off a taste of a lot of different things that I do!
At 7:00 am, my alarm goes off.
This guy (my cat, Mika – named after the singer, if you are familiar. I am a big fan!) is laying on me, and tries to convince me to stay in bed.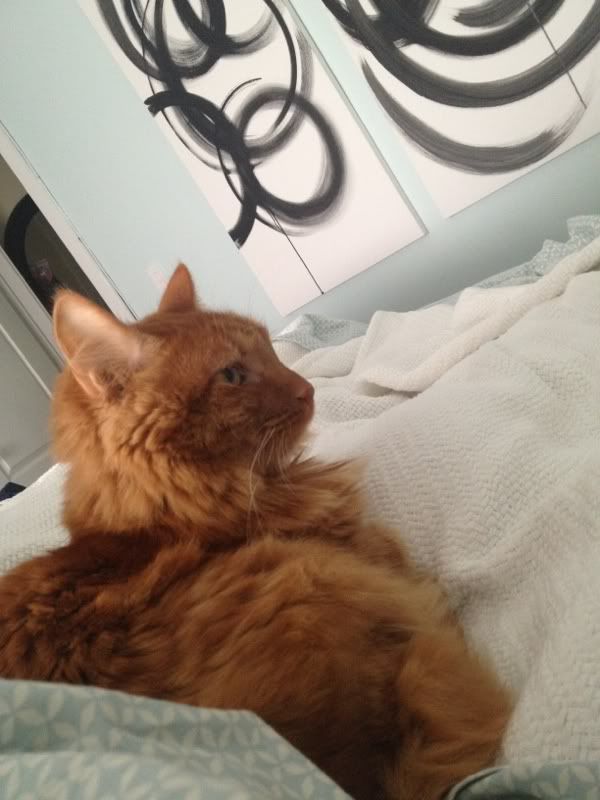 As much as I want to stay in bed, I decide duty calls, so I head downstairs to see that we have had a coffeemaker leaking fiasco! Time to get a new coffee maker. My husband ended up having to filter our coffee through the Chemex, because somehow all the grinds leaked into the pot. Lovely way to start a Monday morning!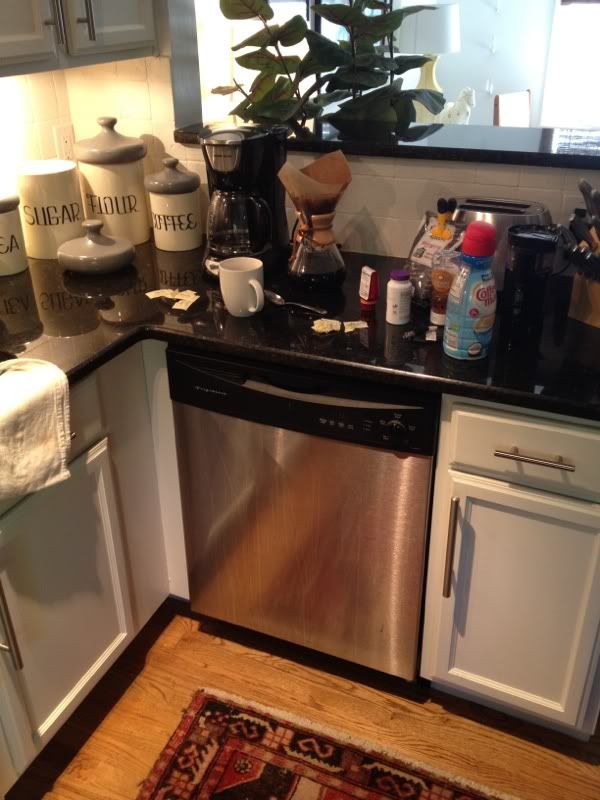 I am addicted to Splenda and Coconut Cream Coffeemate, so I load up my coffee cup, and get to the computer to work. My mornings are spent checking and responding to emails, and doing a little blog-reading catching up (as well as responding to comments on my own blog). I usually work on the computer for a while, until I get ready to head to work at about 9.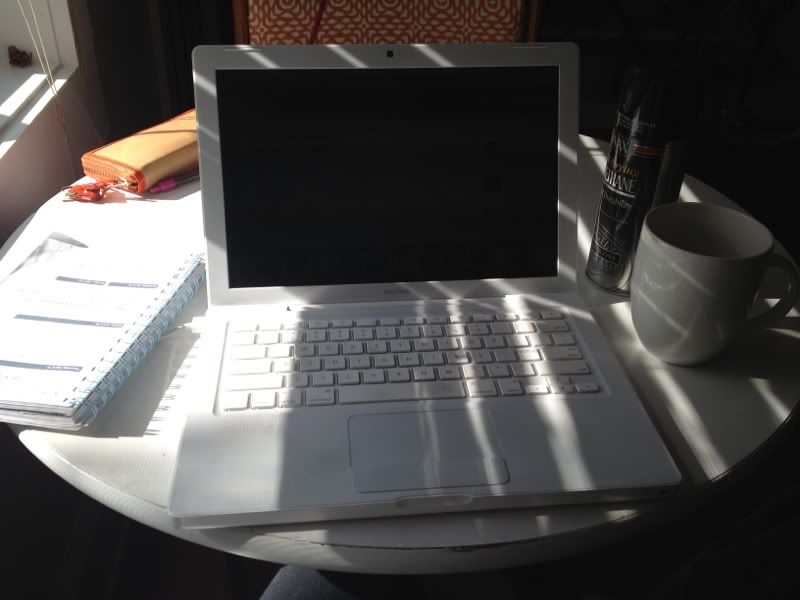 I put on my daily uniform of paint-covered jeans (everyday, some stranger asks me something like, "Are you a painter?"… which always baffles me…because…why else would I wear paint-covered jeans? Hah.), a hoodie, t-shirt and tennis shoes.
Today, I needed to head over to my upholsterer's to pick up a pillow cushion I had made. I was excited to see it!
I found it in a pile in his workshop almost immediately. I pay him for it, then drive home, and test it out on the chair that I previously painted emerald green.
and, in my chair: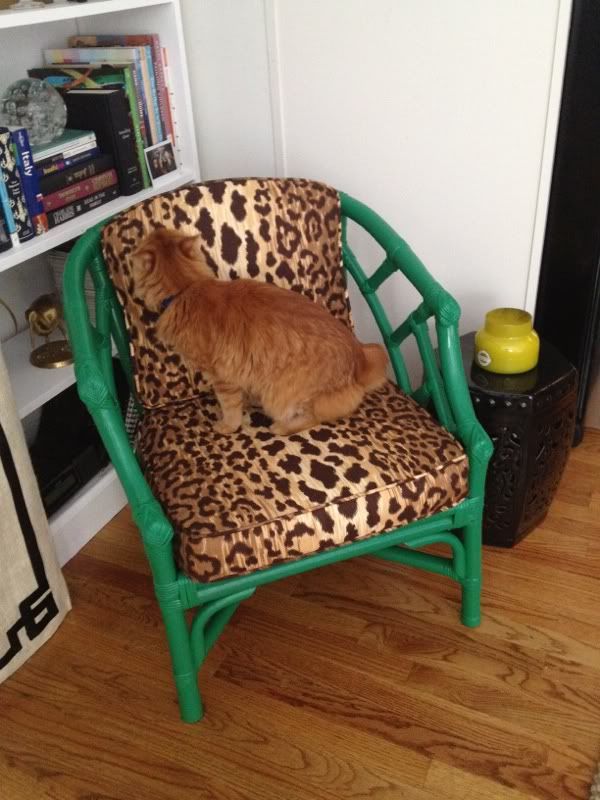 Mika helps me test it out — we love it!
(He always finds it necessary to sniff down anything new that I bring into the house)
Now, it's time to head to the studio.
When I get there, I see lots of furniture staring me down, ready to be painted.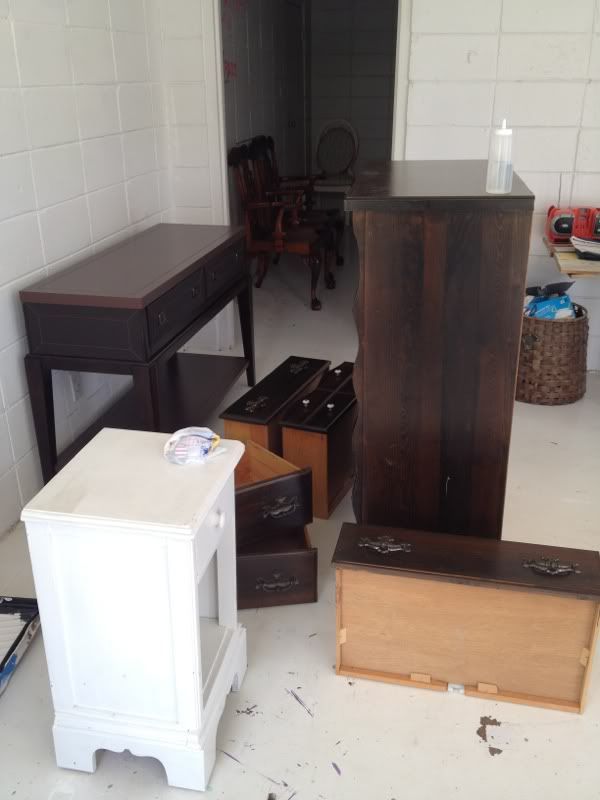 Today, I have to finish a painting that was commissioned by a local designer for a show house.
There are just a few touches that needed to be added, so I get to work on them, then seal it up.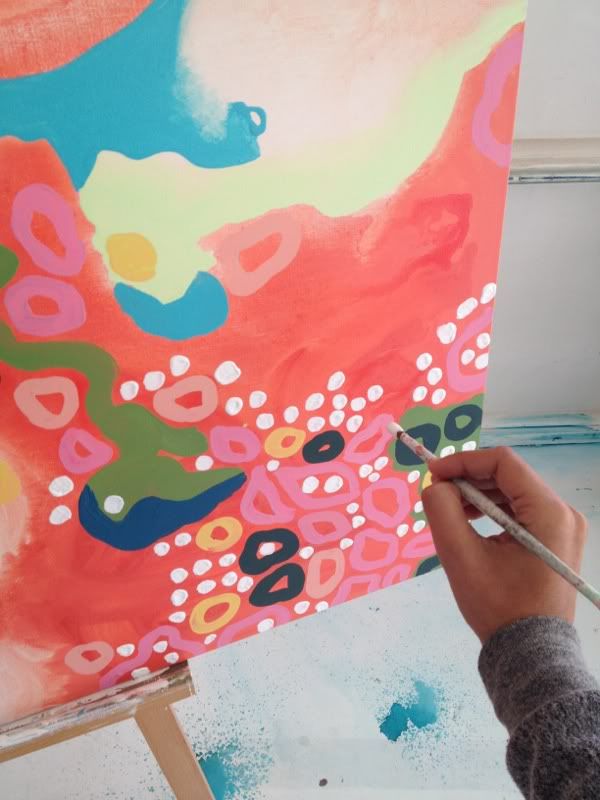 done!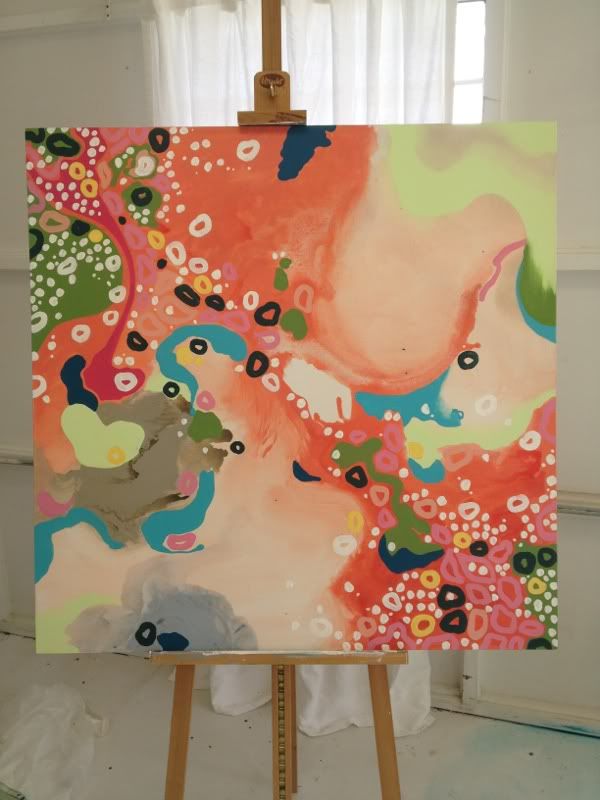 I head to wash my brushes in the studio bathroom…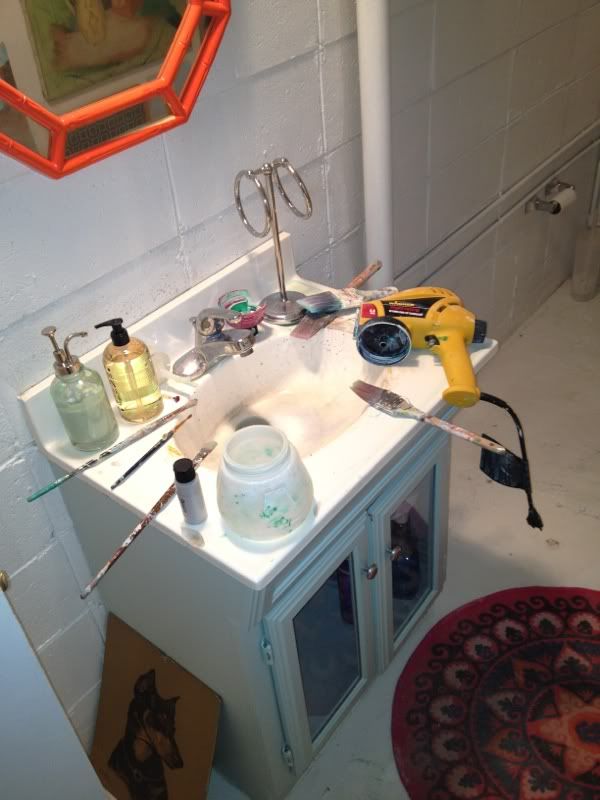 Brush central!
I also need to do a little prep-work on some furniture that I'll paint later this week, so I fill the holes on a dresser and nightstand.
First, I removed the hardware…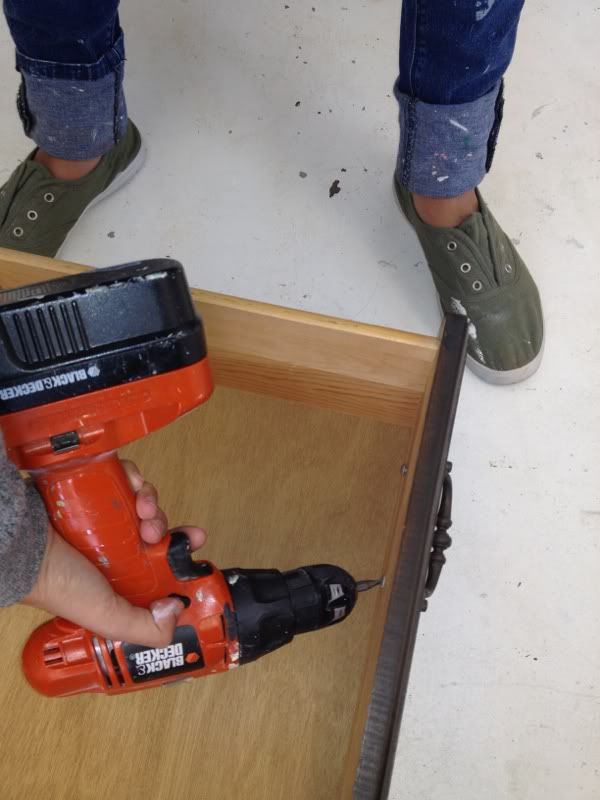 then, go searching for my woodfiller. This is my storage room, where I keep paint and supplies. It's not pretty, but it does the job!
I find my wood filler, then fill those holes. I always sort of over-fill, that way when I go back and sand it down later, there is no sign of a hole.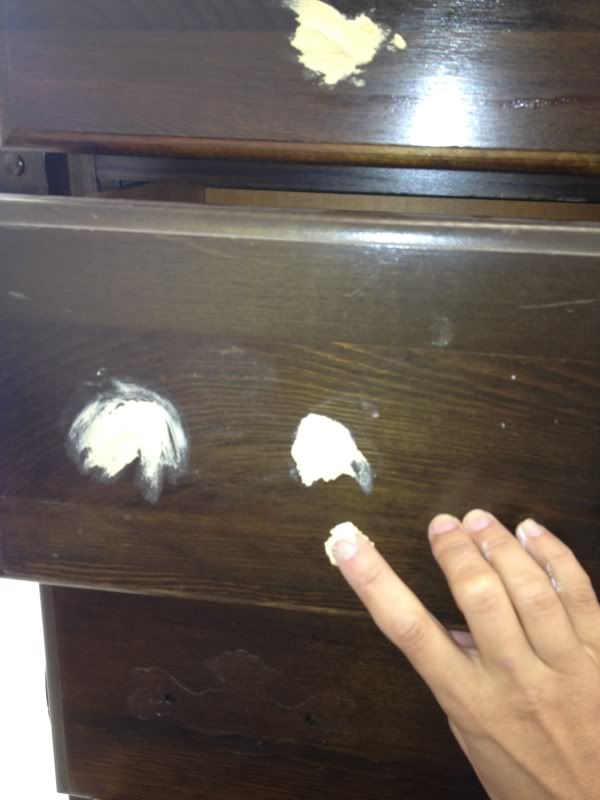 Time for me to head back home – I have an electrician coming to install a light fixture in my living room. I'm really excited about this – I've had an Ikea lantern hanging there for the past year…time for something more legit!
home sweet home.
I have a little lunch before he arrives: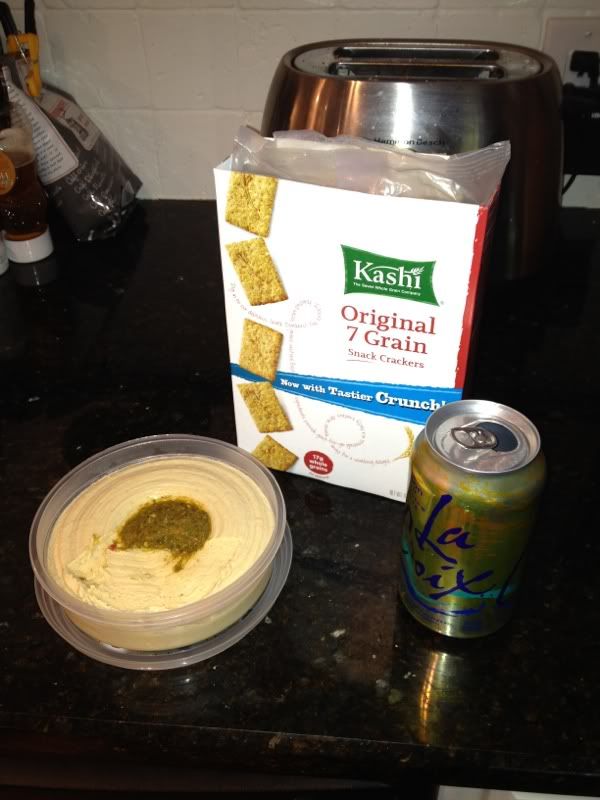 Hummus & Crackers…and some cheese (not pictured). I'm addicted to these LaCroix sparkling waters…Lately, I've been drinking one pretty much at all times!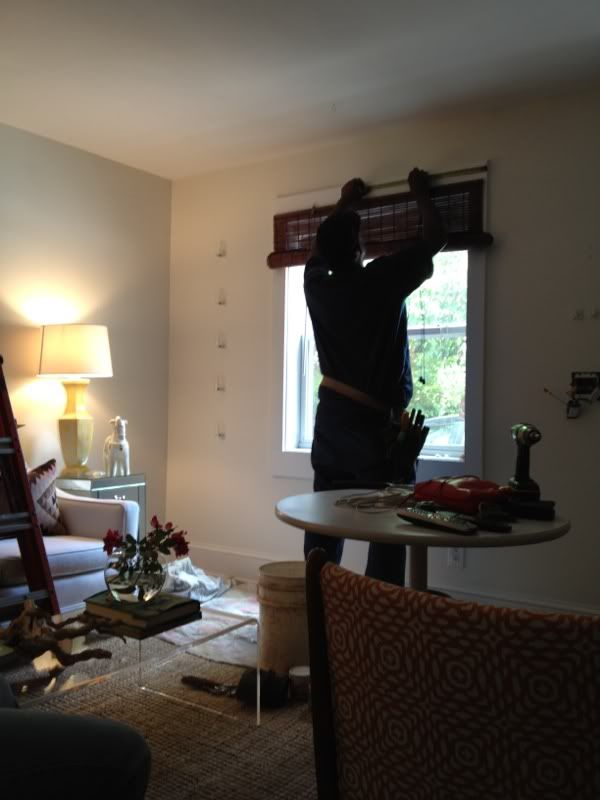 Chip (electrician) gets there, and gets to work. It takes him about 2 hours to install the outlet and light, so I do a little blogging while he works. I am the spokesperson for the MyColor Inspired By Pantone paint line, and I write a blog for them.
I write a post about a DIY project my brother and I did. Chip finishes installing the light fixture, and I love it!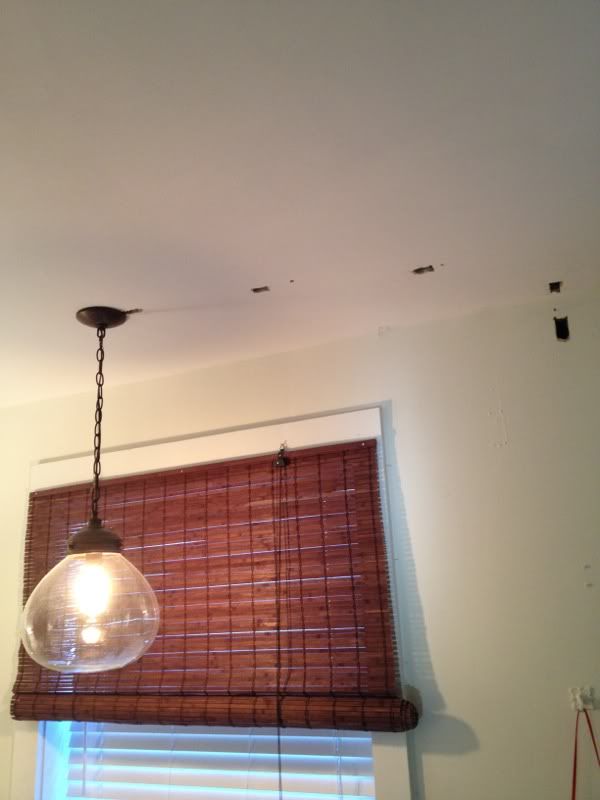 …except for the 5 holes left in my ceiling/wall (these are because there was no outlet there before, so he had to make one that came from the switch next to our front door). I decide to head to Lowe's to get the supplies to patch the holes.
I made a little list first…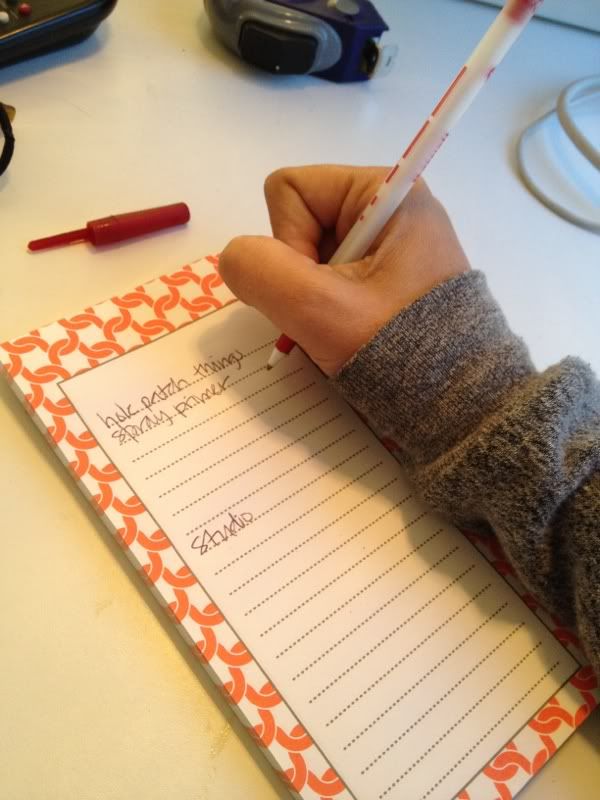 And headed there. I walk past my paint line – lookin' good: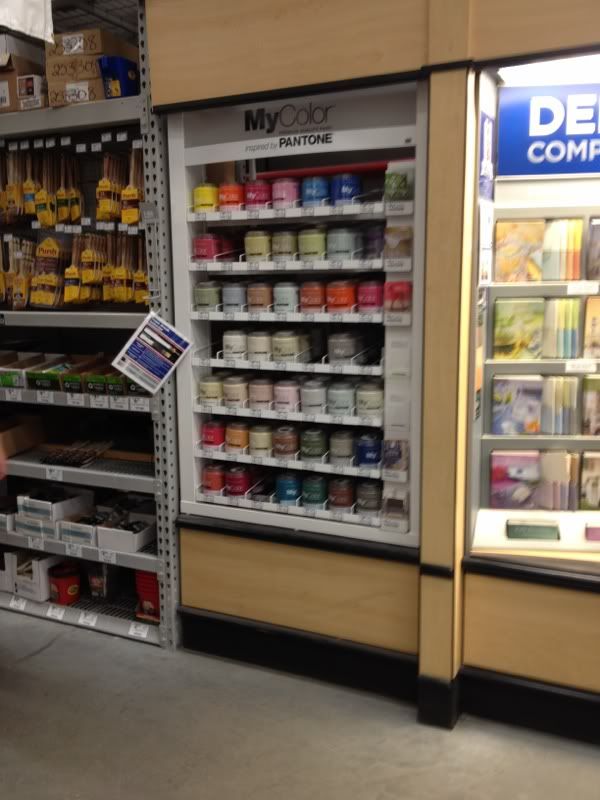 I decided to pick up a planter while I'm there. I love the Allen + Roth line at Lowe's: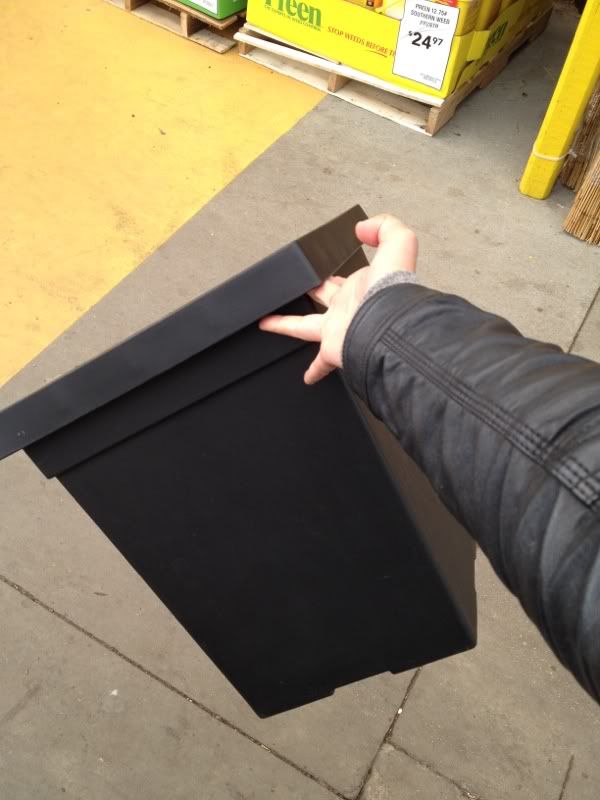 I get back home with my supplies and have another snack before fixing the holes.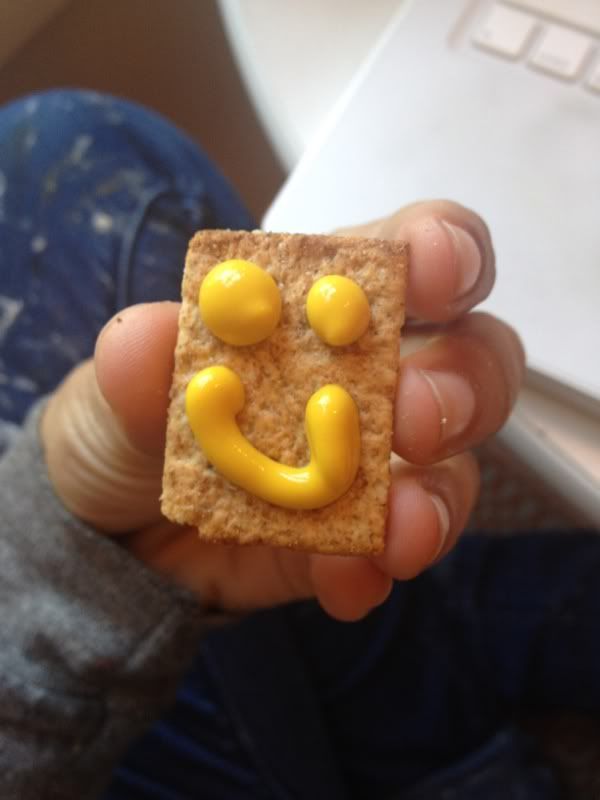 cheese and mustard. Can you tell I need to go to the grocery store?
I fix the holes… I've never done this before, but it's not hard!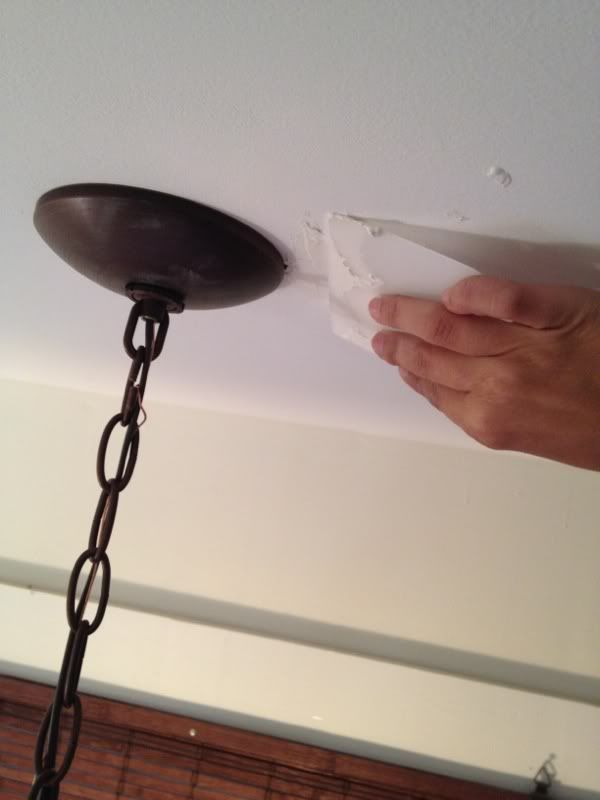 much better!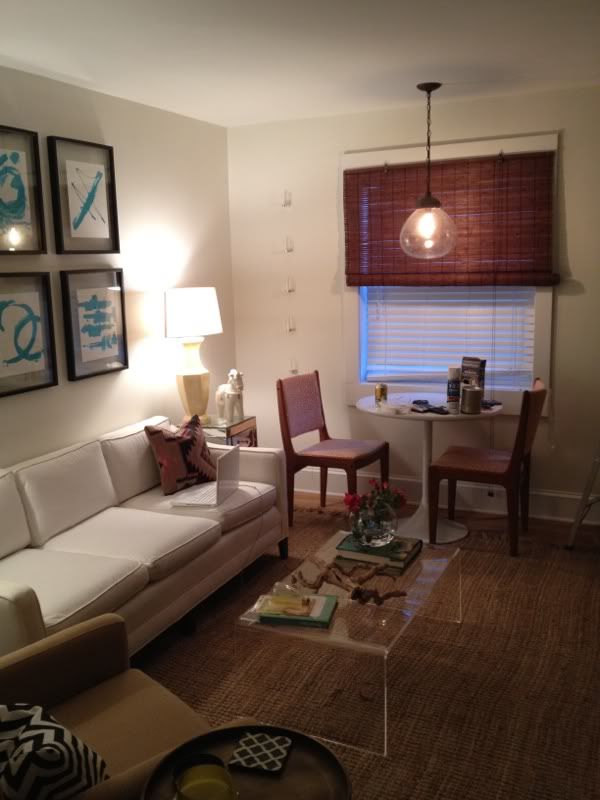 I'm in the middle of redecorating my living room.
My day is coming to an end, so I head upstairs to unwind. Mika is waiting for me.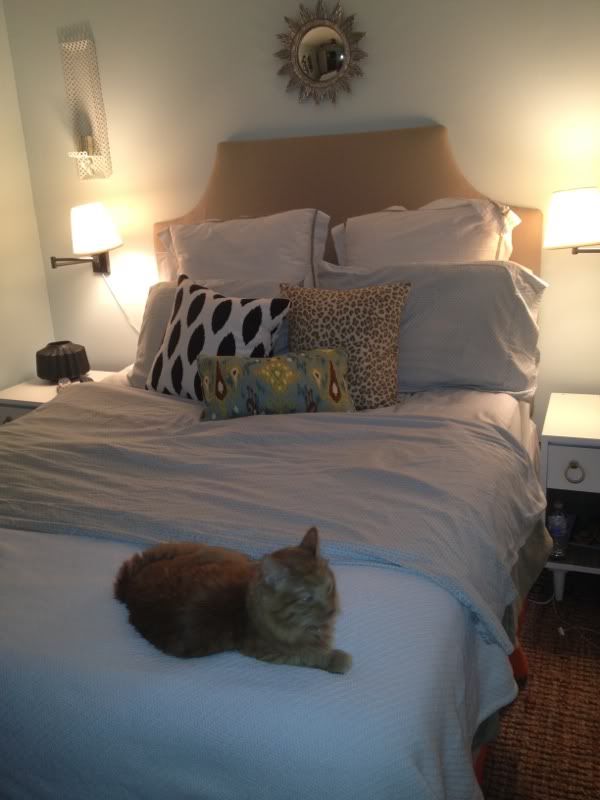 I take a bath to relax, and then do a short blog post for my blog, then call it a night at about 11!
Thanks so much, Camila, for having me, and thanks for reading! I hope you enjoyed seeing how I spend my days.
————————————
How dreamy is that kelly green and leopard chair! Seriously if I ever talk Kristen into coming to NY to visit me she is going to have to bring that chair with her! A big thanks to Kristen for participating!
Happy Friday!