Remember when I told you about Gemvara's stone reset option? Well I got my new jewels last week and I couldn't be happier. I swear I have everyone I know looking through all of their old jewelry so that they can get a new look as well.
In my package full of goodies I got all of the old pieces back so I can do whatever I like with the settings and the jewelry that wasn't used.
Here is my naked necklace:

I used the smoky quartz from the pendant and got into reset into the Giselle Ring. I use to hate brown and black together, but in the past couple of years I like it when it's done properly and I knew that flanking the smoky quartz with black onyx and a rose gold setting would be perfection!
I love the packaging they use. Everything ships really quickly and then when you open the box it's full of the prettiest packaging. You get an envelope with all of the paperwork on your stone and then a jewelry box along with a jewelry bag.
I couldn't wait to take it out for a test ride.I knew my Easter outfit would be the perfect thing to wear it with.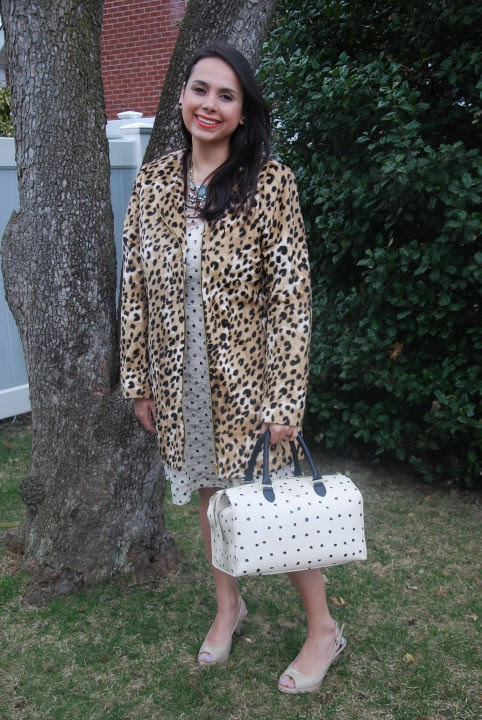 My sister kept trying it on during Easter and I know she was hoping I would forget about it and go home empty handed. To her dismay I remembered and it's back in my jewelry box.
I also got two other pieces that I can't wait to share, but that means a whole other photo shoot for another day. Stay tuned.
Visit Stone Reset by Gemvara and mention "Effortless Style" once you send in your old jewelry for 10% off your new setting! Plus make sure to email me and let me what you are getting!
*This post is part of a collaboration with Gemvara. All opinions are my own. Gemvara is a company I truly love and use. Thanks for supporting the sponsors that make Effortless Style possible.